I'm finally getting around to blogging Collin's Birthday!!
On the day before Collin's real birthday, Kami gave him a separate party for just kids that he wanted to invite. Collin is so much into Pokemon right now that both birthday parties that he had were centered around that theme.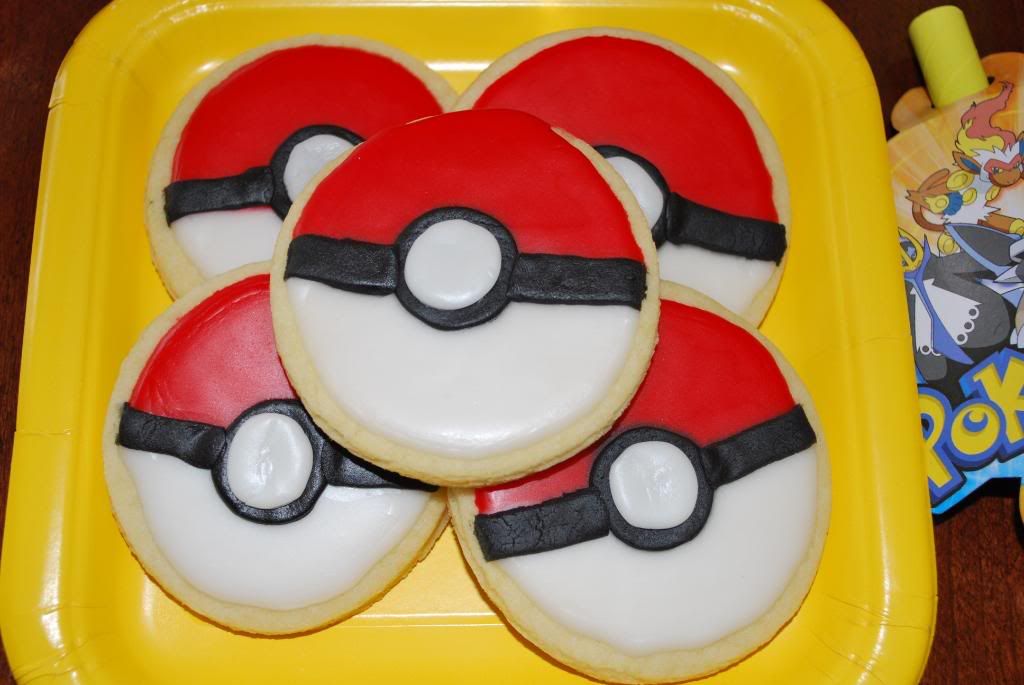 These are the Pokemon Ball cookies that Kami made. Cute huh?!!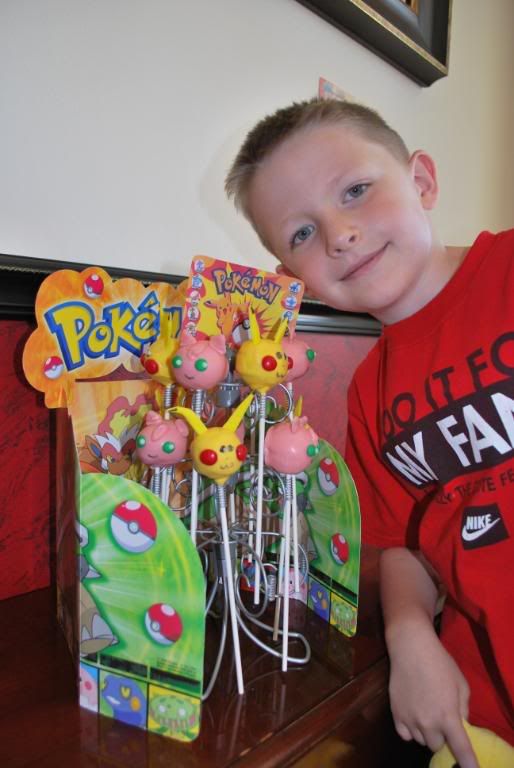 Kami also made cake balls in the shape of Pikachu and Jiggly Puff! I think they turned out really fun!!


Collin and Carlee had to have a Pikachu stuffed toy!! That's Carlee's favorite!

The next day (Collin's real B-Day) we had a party for the family. Collin requested that we have pizza. We made homemade pizza, but forgot to take pictures of it. They were really good!!

Collin also wanted a Pokemon Ball cake, so this is what I came up with. It's not real great, but Collin loved it and my father-in-law thought it was a table decoration!! Ha ha!!

The flavors are lemonade cake with lemon filling and vanilla buttercream. The huge Pokemon Ball was made with chocolate and had a small toy from Carlee hidden in the center. That was really hard to make!! The Pokemon Balls and lightning are chocolate transfers. those were easy!!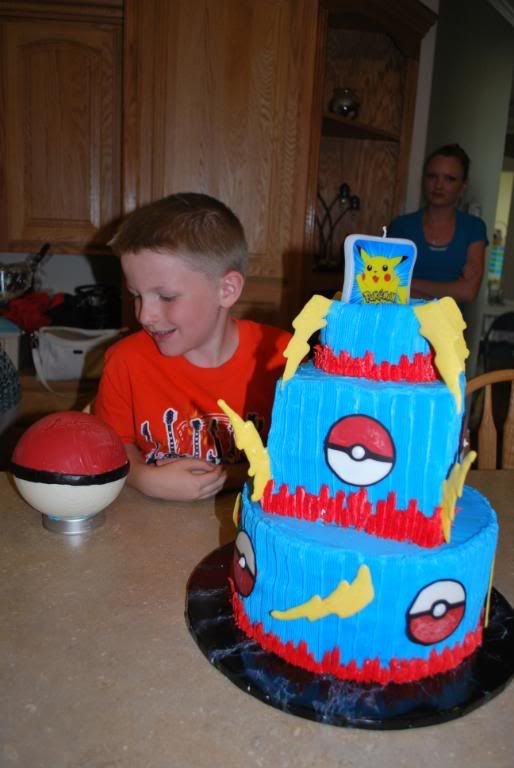 We had to remove the large Pokemon Ball because it was too heavy for the cake and was making it go lopsided!! So there is a candle up there now.
Time to break open the ball!!! It was tougher then we thought it would be!! Took quite a few whacks!! Collin thought it was lots of fun though.